WAJ will be at CAA's 111th Annual Conference  this February 15–18, 2023, at the New York Hilton Midtown. On the conference program this year are 195 in-person sessions as well as thirty virtual ones.
If you'll be at the Hilton, we hope you'll stop by the Woman's Art Journal's book fair booth! Come say hello to WAJ co-editors-in-chief Joan Marter and Aliza Edelman and book reviews editor Alison Poe. You'll be able to easily purchase or renew a subscription, peruse recent issues, propose ideas for future contributions, or chat with us about any feminist art history topic on your mind.
You'll find us and our publisher, Old City Publishing, at Booth 312 in the Rhinelander Gallery on the second floor of the Hilton.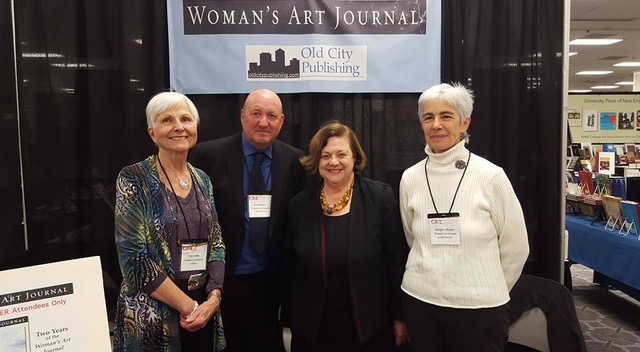 If you still need to register for the conference, click here. We look forward to welcoming you to the WAJ booth on February 15–18!